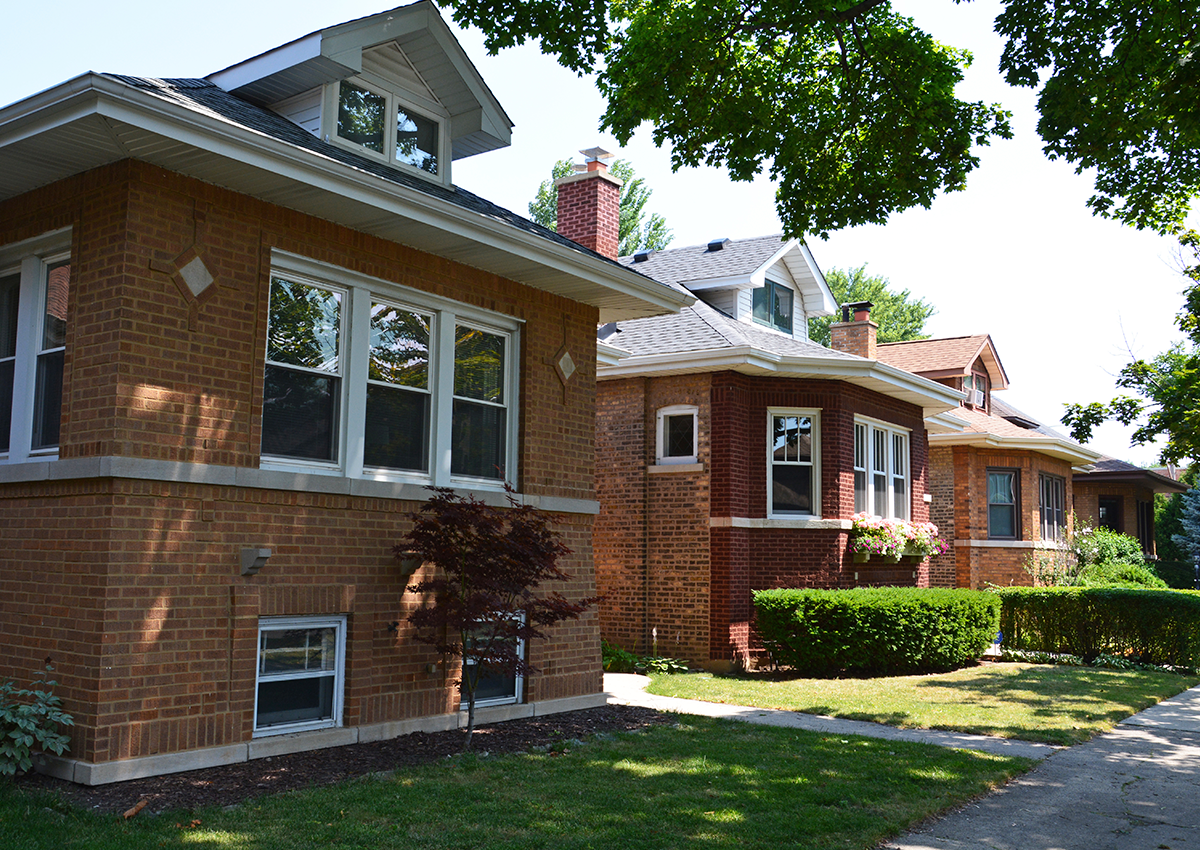 R3: Restore, Reinvest, Renew Critical Home Improvement Program (CHIP)
NHS is no longer accepting R3: Restore, Reinvest, Renew Critical Home Improvement Program (CHIP) Grant Applications.
The R3: Restore, Reinvest, Renew Critical Home Improvement Program (CHIP) is an initiative in partnership with the Illinois Criminal Justice Information Authority to improve neighborhoods by addressing two root issues of our housing infrastructure: deferred maintenance and generational homeownership. The three primary goals of the program are as follows:
Contribute to the elimination of racial wealth gap barriers by maintaining and responsibly transferring homeownership within the community
Decrease the cost of homeownership in low to moderate-income homes
Contribute to the decrease of abandoned property due to heirship issues
Program participants are required to attend education and counseling sessions to help improve overall financial and housing stability. Required education components must be completed for activation of grant funds.
Program Overview
The Critical Home Improvement Program (CHIP) provides eligible homeowners with up to $15,000 in health and safety home repairs in Auburn Gresham, Avalon Park, Chatham, Englewood, and Greater Grand Crossing.
Eligible home repairs include – but are not limited to – roofs, windows, entryways, porches, masonry; and interior health and safety improvements, including repairs to heating, electrical and plumbing systems.
Program Requirements:
Financial Self-Defense Class
PITIE counseling – There are HUD requirements that need to be fulfilled for this to count as counseling. This is two sessions approximately four weeks apart.
Estate Planning session – This is two sessions. The Estate Planning requirement may be waived upon proof of an established plan outlining the disposition of the real property subject to the grant.
General Eligibility Requirements
Homeowners must meet the following requirements to be eligible for a grant:
Property located in one of the following communities: Auburn Gresham; Avalon Park; Chatham; Grand Crossing; and Englewood
1-4 unit property, owner occupied and primary residence
Current on property taxes or proof of application for the IL Homeowner's Assistance Fund.
Not in foreclosure
Please note that priority will be given to those: over age 60; those with AMI under 120%; residents outside of the MMRP area; urgent health and safety repairs requested.
Confirm Property Address Eligibility
Income Eligibility
The combined income of all household members 18 and older cannot exceed guidelines outlined below.
Annual Income Guidelines: Those with a household AMI 0 to 120% are eligible to receive the maximum grant amount available, up to $15,000. Those with household AMI between 121% and 140% are eligible to receive a reduced amount, up to $7,500.
Area Median Income Chart:
Maximum eligible gross incomes are shown for household sizes in chart below.
Household Size Area Median Income Limits 2022 (Effective April 18, 2022)
Number Of People
In Your Household
120% AMI
140% AMI
1 Person
$87,600
$102,200
2 Person
$100,080
$116,760
3 Person
$112,560
$131,320
4 Person
$125,040
$145,880
5 Person
$135,120
$157,640
6 Person
$145,080
$169,260
7 Person
$155,16
$181,020
8 Person
$165,120
$192,640
Document Requirements
To apply for the Critical Home Improvement Program Grant, you will have to provide documents to determine program eligibility. The list of documents is as followed:
Proof of ownership

Copy of recorded deed
Copy of your most recent mortgage statement
Most recent property tax bill, 2022
Heirship documentation or Will with death certificate

Proof of Household Income (ALL persons 18 and older)

Copy of 2022 Federal Income Tax Returns and ALL schedules INCLUDING W-2 Statement
Government benefit award letter, statement, or payment detail (ex. Social Security/Unemployment/etc.)
Updated profit & loss statement (self-employed or contract work)
If applicable:
Copy of current or last years- 2022 or 2023- Social Security Monthly Award Letter
Copy of IRS 1099 Form for Social Security or Pension Benefits (2022 Pension Monthly Statement)
Public Assistance Award Letter
Proof of Homeowner and Household Inhabitants Identity (ALL persons 18 and older)

Driver's License or
State of Illinois ID Card
U.S. or Foreign Passport
U.S. Permanent Residency Card
Chicago City Key ID Card

Proof of Homeowners' Property Insurance in Effect

Copy of Homeowners Insurance Declaration Page

Lease(s) and Receipts for Rental Units- If two or more units within the property
Application Instructions
Please thoroughly review Program Eligibility Requirements, Income Eligibility, Documents Required, and Application Instructions before starting your application.
Completed applications can be submitted online or be uploaded to your NHS profile or dropped off at our South Side office or Central Office, located at:
South Side Hub, 639 E. 87th Street Thursdays 10am-4pm or by appointment, call 773-329-4111.
NHS of Chicago Central office, 1279 N. Milwaukee, 4th floor, call 773-329-4111 to schedule an appointment
You can email CHIPGrant@nhschicago.org for help
Our offices are open Monday-Friday from 9am-5pm.
The deadline to submit applications is February 28 or until funds are exhausted, whichever comes first. Completed applications sent by mail must be postmarked no later than 5 p.m. on Tuesday, February 15, 2023.