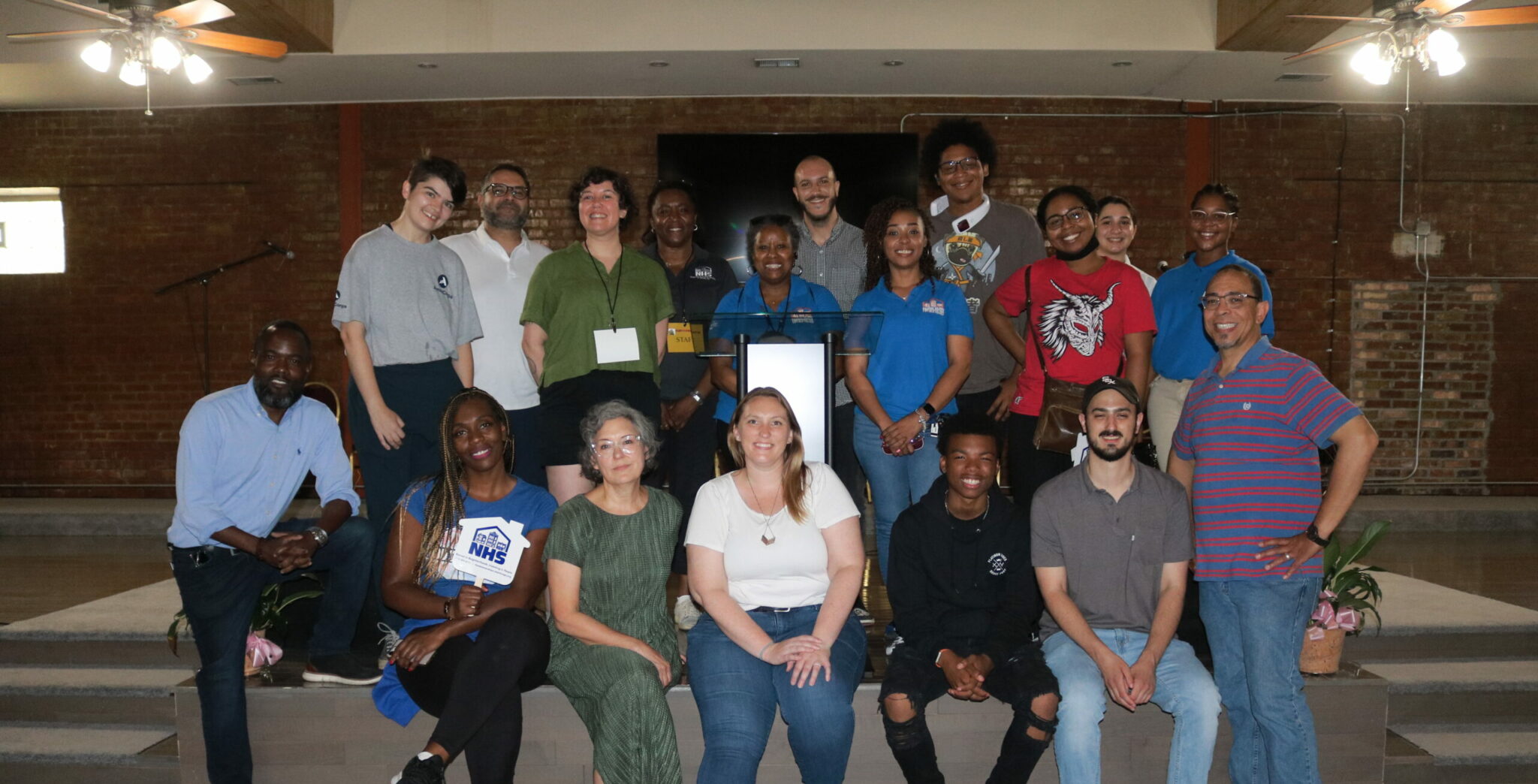 Who We Are
Working to create thriving, mixed-income neighborhoods of choice that all are proud to call home.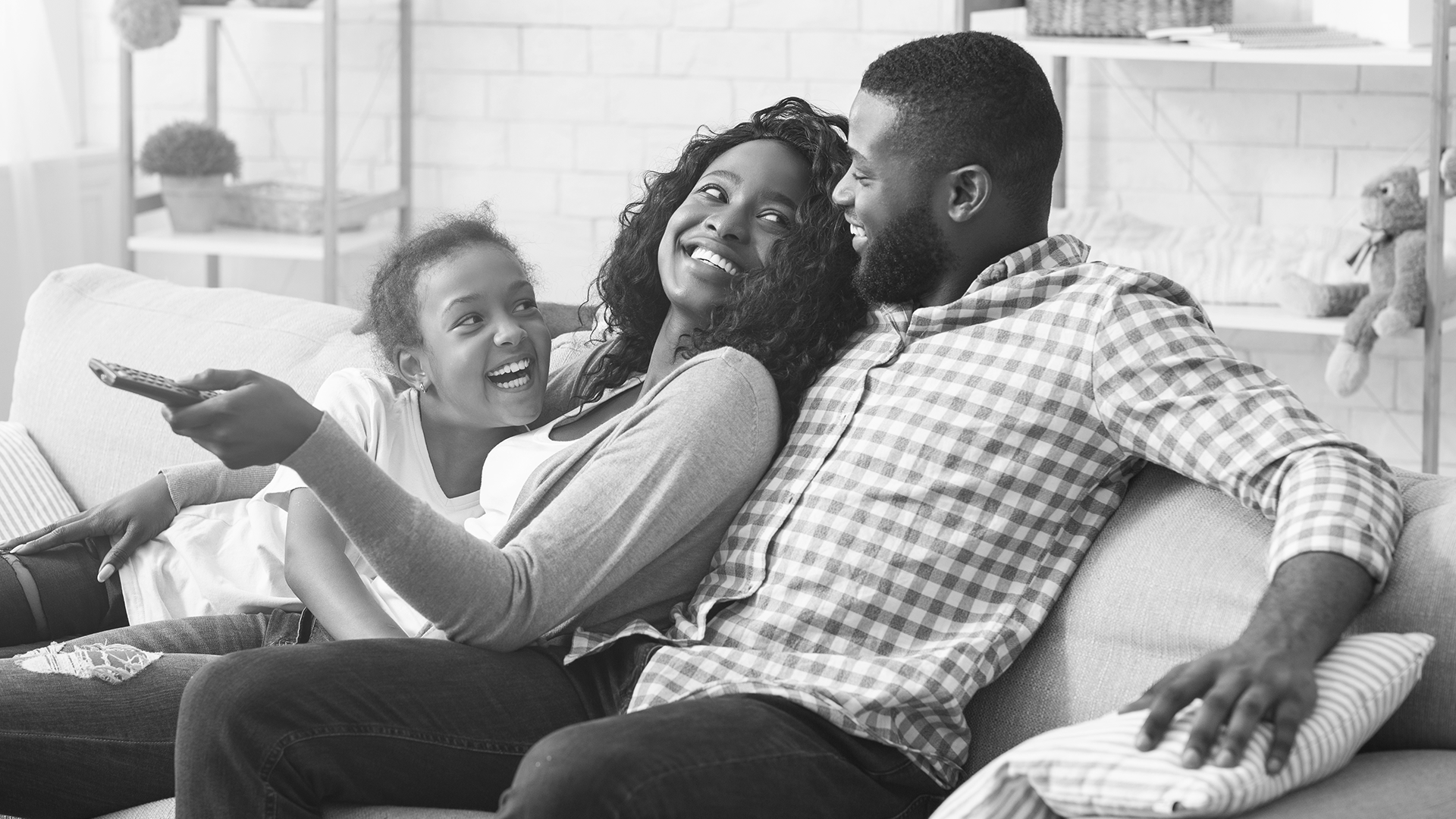 Our History
Since 1975, NHS has recognized the impact of race, income and social status on a person's housing security. We know homeownership has a foundational role to play in community development and closing the racial wealth gap. Our teams work to stabilize and revitalize low and moderate-income communities throughout the greater Chicagoland area and suburbs. We facilitate such revitalization by helping middle-class and working-class families purchase and maintain their own homes. NHS works to correct the inequities and end the exploitative practices that create housing insecurity. Well-maintained, owner-occupied homes have a range of economic, social, and psychological benefits for their residents and are critical components of stable and economically healthy neighborhoods.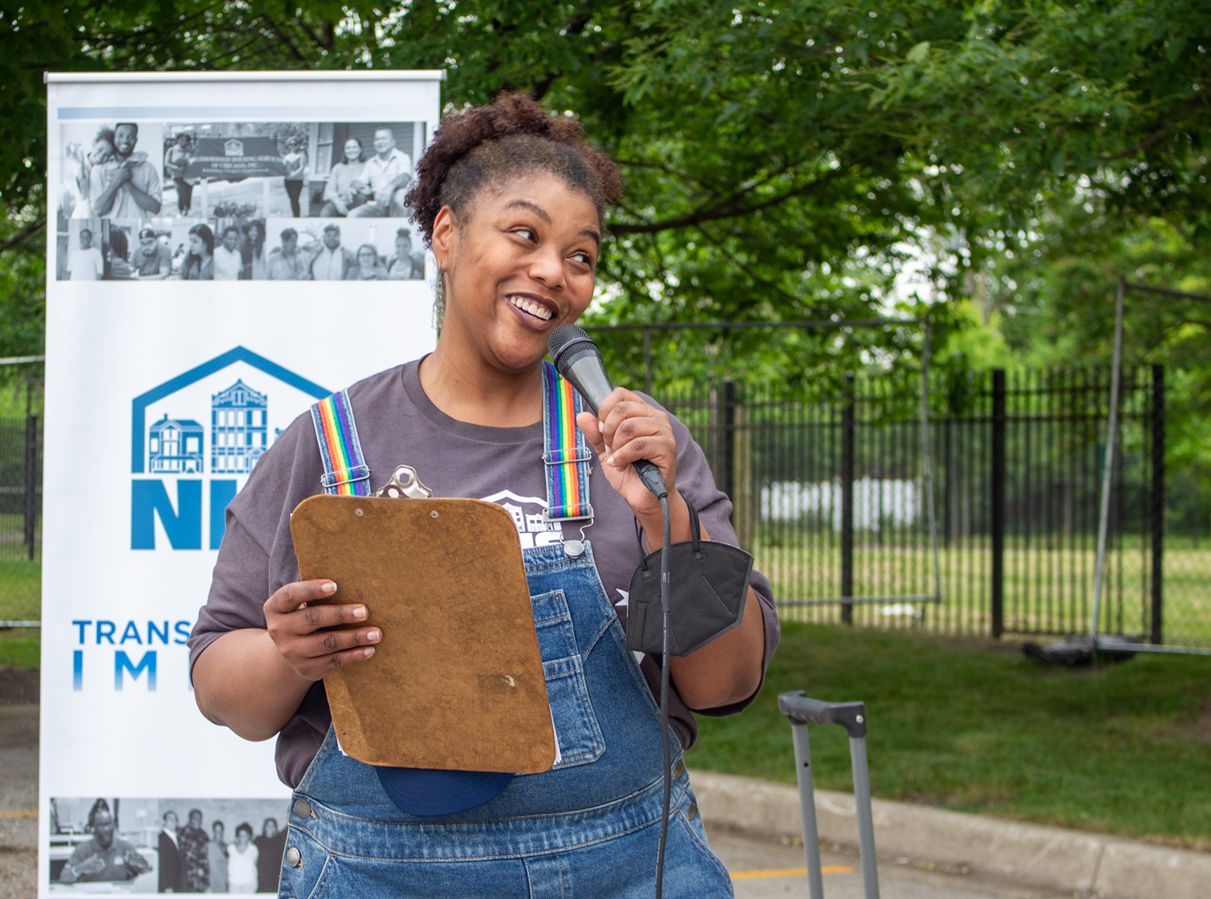 Our Mission & Vision
To create opportunities for people to live in affordable homes, improve their lives, and strengthen their neighborhoods.
NLS Board of Directors
Officers
Thomas Fitzgibbon, Jr.
Secretary/Treasurer
Manuel Jimenez
Vice President
Robert Tucker
President
Chicago Community Loan Fund
Metro Board
Jeremy Allen
Grenzebach Glier and Associates
Danielle Stanley
Partnership for College Completion Government Affairs Manager
Alonzo Rushing
American Family Insurance
Rashanah Baldwin
(Co-chair)
NHS Board of Directors
Bruce Martin (Chairperson)
Sr. Vice President, Community Development Group
Allison Clark
Associate Director, Impact Investments
Brooke Cullen
SVP, and Concurrence Officer, Commercial Real Estate
Tony Hernandez
Managing Director, Head of Community Investment
Angela Hurlock
Executive Director
Claretian Associates, Inc.
Abraham Lacy
President & CEO
Far South Community Development Corporation
Cynthia Love
Community Representative
Jerry Lumpkins
First Vice President - Chicago Commercial Real Estate Lead
Rohit Masthipur
Head - Analytics, AI & ML (ISV)
Robert V. McGhee
Senior Vice President - Market Manager, Community & Economic Development
Matthew Roth
Community Development Finance
William W. Towns
National Market President - Community Revitalization and Public Housing
NHS Trustee Board
The Trustee Committee consists of recognized leaders who are knowledgeable and involved in economic, community development, and housing issues within their respective industry and geography. These leaders help access resources and mobilize support for both NHS and the community development movement.
Co-chairs
Mark Hoppe (Honorary Co-Chair)
President & CEO
Charles Evans (Honorary Co-Chair)
President & CEO
Federal Reserve Bank of Chicago
Members
Edward Wehmer
CEO & Founder
Wintrust Financial Corporation
Chris Sweetland
President & CEO, Chicago Region
Scott Swanson
Regional President, Illinois
Robert Sullivan
(Retired) Chairman
Peter Stickler
President & CEO
Andrew Salk
President & CEO
Larry Richman
Chair, U.S. Region
Alberto Paracchini
President & CEO
Steve 'Mac' MacLellan
President, Central Region — Wealth Management Business
The Northern Trust Company
Gary S. Collins
Vice Chairman
Paul T. Lambert
Chicago Market President
Philip B. Flynn
President & CEO
Marsha Cruzan
Chicago Market President & Regional Market President
Dane H. Cleven
President & Chairman
NHS Redevelopment Corporation Board
Officers
Christine Kolb
Secretary
Greystar Development/Construction
Adrienne Whitney
Vice President
West Humboldt Park Family and Community Development Council
Kristine Jurmu
President
Illinois Housing Development Authority
Board Members
Molly Ekerdt
Preservation of Affordable Housing (POAH)
Affiliations
NHS maintains official affiliate relationships with the organizations listed below.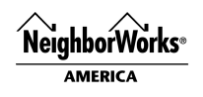 Media Inquiries
If you are a member of the media seeking information or requesting an interview, fill out and submit the inquiry form below. You may also use this form to request logos, photos, or video footage. In order to respond to your request in a timely manner, fill out all fields and include as many details as possible.
For urgent/time-sensitive requests, call NHS Communications Dept. at 773-329-4133.
Central Office (Wicker Park)
(Half-block West of Ashland Avenue)
South Side Hub (Chatham)
(Inside Seaway Building – 87th Street and Langley Boulevard)
West Side Hub (West Humboldt Park)
(Corner of Chicago Avenue & Independence Boulevard)