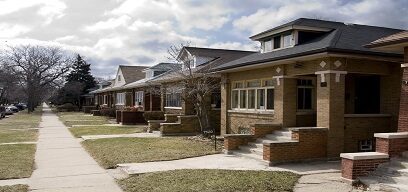 Your Neighbor Fund
Donation Form

Help support households that could use a hand. Donations made through the Your Neighbor Fund will help families pay their ComEd bill via grants* for income-eligible customers experiencing a temporary crisis. It isn't easy to get back on your feet, and sometimes a little help is all it takes to offset a hardship, providing security, comfort, and peace of mind.
Thank you, for contributing to Your Neighbor Fund.
*While funding is available
We also accept stock donations. All stock will be converted to cash valued at the price per share on the day of receipt. Please contact Mary Carlson at mcarlson@nhschicago.org for brokerage account details.
If you prefer to send a check, please mail check to:
Your Neighbor Fund, c/o Neighborhood Housing Services of Chicago, Inc.
1279 N. Milwaukee Avenue, Suite 400
Chicago, IL 60622