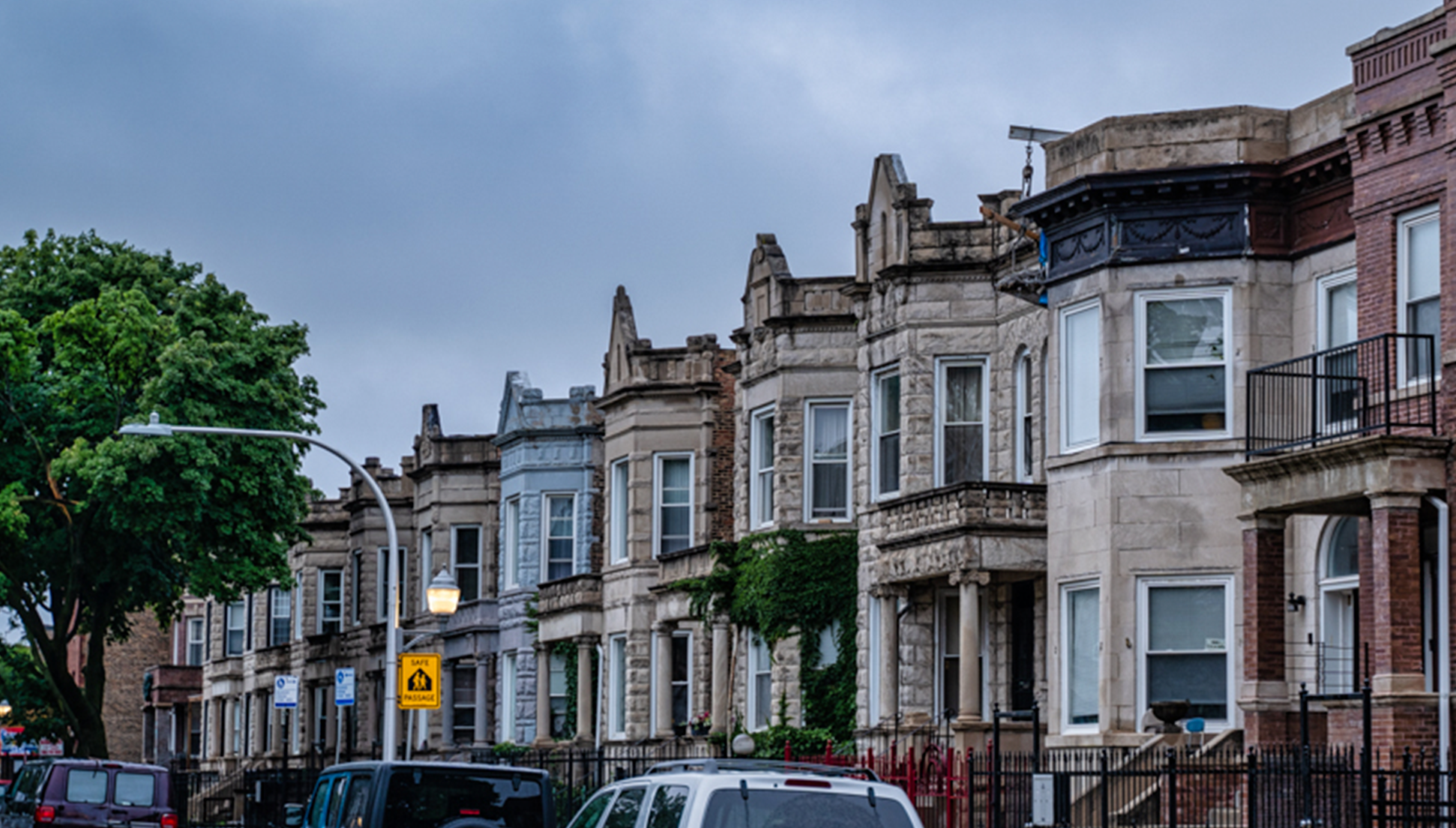 CHA Purchase Assistance Program
Program Overview
The Chicago Housing Authority (CHA) is providing $20,000 in down payment assistance for the purchase of a home in the Chicago city limits. You can either be currently participating in a CHA program or simply be an IL resident (living in or moving to Chicago) that meets the income limits. CHA down payment assistance funds may be used for a down payment, to lower your interest rate or to cover closing costs. CHA funds may be layered with other sources of down payment assistance. (Cash back at close is not allowed, however).
To apply, you must have a valid preapproval from our list of approved lenders and a purchase contract.
Approved Lenders
Associated Bank
Bank of America
CIBC
Citibank
Guaranteed Rate
Huntington Bank
Loan Depot
Marquette Bank
Neighborhood Lending Services
Old National
PNC Bank
Self-Help Federal Credit Union
US Bank
Wells Fargo Bank
Wintrust Mortgage
General Eligibility Requirements
Chicago Housing Authority Down Payment Assistance Grant
Property must be a 1-4-unit residential building or condominium that will be your primary residence
For CHA program participants: Must be a current participant in a CHA housing program. If a public housing resident or a housing choice voucher holder, there is no maximum household income limit.
For non-CHA participants: Your combined household income must be 80% of Area Median Income (AMI) or below to qualify. Please refer to the income eligibility chart below to see if you are eligible.
Must have a purchase contract signed by both parties and a preapproval from a lender
Must complete an 8-hour HUD-approved homeownership certificate course
If purchasing a 2–4-unit property, attend a Landlord Training that includes information on the Cook County Landlords Ordinance
Homebuyer is to remain as the owner-occupant in the home for a minimum of 10 years or CHA may request that the grant amount be repaid based on the recapture terms.
Homebuyer must sign an owner-occupancy agreement
Applicant must be a first-time homebuyer and have not purchased a home within the last three years.
Income Eligibility
CHA Purchase Assistance Grants are available to CHA participants at any income level.  If the applicant is not currently participating in a CHA program, they may still apply for purchase assistance. Non-CHA households earning up to 80% of the Area Median Income (AMI) for the Chicago Metropolitan Area as determined by the U.S. Department of Housing and Urban Development are eligible to apply for purchase assistance.
City of Chicago Area Median Income Chart:
Maximum eligible gross incomes are shown for household sizes in chart below.
Number Of People
In Your Household
Maximum Allowable Income
(80% AMI)
1 Person
$61,800
2 Person
$70,600
3 Person
$79,450
4 Person
$88,250
5 Person
$95,350
6 Person
$102,400
7 Person
$109,450
8 Person
$116,500
(Area Median Income (AMI) for the Chicago-Naperville-Joliet, IL HUD Metro FMR Area effective May 15, 2023, per the U.S. Department of Housing and Urban Development.)
Document Requirements
Identification
Please provide a Government ID (with picture) for all borrowers. The following are acceptable forms of ID
Valid Drivers' License
State ID
Passport
Military ID
Tribal ID
Household Size Affidavit
Download, complete and return this Affidavit confirming your household size and income.
Proof of Income
To determine if you are income eligible, please provide one of the following:
Two most recent years (2021 and 2022) of Federal Income Tax Returns with all schedules attached for all household members 18 years of age and older.  Illinois State Tax Returns are NOT needed; or
3 most recent months of Bank Statements; or
Two most recent years W-2 statements for all household members 18 years of age or older; or
2023 Social Security award letter showing the MONTHLY amount awarded for all household members 18 years of age or older that receive Social Security income; or
2023 Pension Statement showing the MONTHLY amount awarded for all household members 18 years of age or older that receive pension income; or
Provide a No Income Affidavit certifying that there was no income including  unemployment income for any applicable household members 18 years of age or older. Letter must be signed by the household member declaring no income; or
Notarized letter if you do not file Federal Income Tax Returns due to being on a fixed income (i.e., on Social Security and/or a pension) for all household members 18 years of age or older. Letter must be signed by the household member declaring they do not need to file tax returns.
Home Purchase Documentation
Preapproval Letter from an approved lender. See list.
Executed Purchase Sales Contract (signed by borrower & seller) with copy of Earnest Money Deposit Check ($1,000.00 for Conventional Loans)
Documents Required from First Lender Prior to Closing
Final Approval or loan commitment from first mortgage lender
Final 1003 Uniform Residential Loan Application
Title Commitment
Title Company Name and Address and Email contact at Title Company
Wire Instructions of Title Company
Time, Date and Location of closing
Certificate of Completion for all applicable homebuyer education and landlord trainings
Final Closure Disclosure showing $20,000 in CHA Down Payment Assistance (must reflect zero cash back at closing)
Training Certificates Needed
Homebuyer Education Certificate (8-hour course)
Landlord Training Certificate (if property being purchased has 2 or more units)
Apply Now
Please thoroughly review General Eligibility Requirements, Income Eligibility, Documents Required, and Application Instructions before starting your application.
If you need assistance uploading documents to your account, please visit an NHS office near you, email  CHA_DPA@nhschicago.org (please include your name in the subject line), or call our Client Services team at (773) 329-4111 for further assistance.
Apply Here
Have Questions?
Call our team at 773.329.4111.
Email us:  CHA_DPA@nhschicago.org
Set up a virtual appointment with our team. Again, please call or email us.
Visit our offices in Chicago, Monday – Thursday from 9am – 5pm at:
South Side – 639 E. 87th Street, Chicago, IL 60619
West Side – 3601 W. Chicago Avenue, Chicago, IL 60651
North Side – 1279 N. Milwaukee Avenue, Suite 400, Chicago, IL 60622