NeighborWorks Week
Since its inception in 1983, NeighborWorks Week is an annual week of service that showcases how, together with residents, the NeighborWorks network strengthens communities. Held during the first full week of June, NeighborWorks week also celebrates our collective impact as a network. It's a time not only to give back in our communities, but also acknowledge the thousands of volunteers, business partners, national and civic leaders who stand with us to help deliver on our critical mission.
Neighborhood Housing Services of Chicago hosts events on the South and West Sides of the city, as well as the South Suburbs.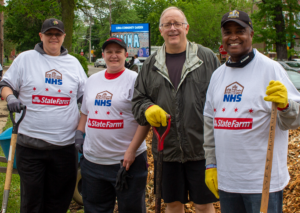 Interested in Volunteering?